Foshan, Guangdong Province (June 15, 2019)- Sanny Telecom, a professional & technology-driven antenna manufacturer of wireless antenna products, announced today that it has released a new dual-band 2.4/5GHz MIMO Panel Antenna for the 802.11n/ac devices.
STP2458G19M2 is a MIMO panel antenna for outdoor with dual polarity/slant that allows it operates at both 2400-2500MHz and 5150-5850MHz. It can be either vertical&horizontal polarized or +45°&-45° polarity across the whole bands of 2.4/5GHz, thus providing cost-effective and high-efficiency coverage for 802.11n/ac networks with reliable connectivity.
Designed for outdoor application, the STP2458G19M2 features an UV-stable ABS radome and IP65 waterproofing rate for long-term operation. Additionally, it's supplied with mounting brackets, which facilitates the installation with various degrees of both up/down as well as left/right tilt.
Sanny Telecom also offers a full line of accessories such as low loss pigtails, radio bracket and a range of mounting brackets, etc.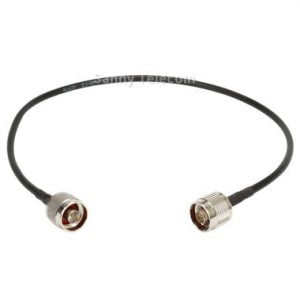 For more information about this release, please contact:
Andrew Chen, Product Manager
+86 757 8766 0070, andrew@sannytelecom.com
About Sanny Telecom:
Sanny Telecom, a professional and technology-driven manufacturer of wireless antenna products, offers various ranges of antenna solutions and considerate one-stop customer service for the wireless communications industries. The company's product portfolio includes 5G NR Antennas, MIMO antennas, WiFi antennas, RFID antennas, custom antennas, pigtails, mounting brackets, and enclosures, etc. Sanny Telecom's wireless antennas are designed for WiFi, DAS, 802.11a/b/g/n/ac/ax, RFID, private networks and more. For more information, please visit:  https://www.sannytelecom.com/